Location
The Location tab under General allows you to set the location property of the Production Thing or Controller by entering an address.
The map can be used as a reference to confirm the location of the Thing.
The address is converted into geographic coordinates are entered in the order (latitude, longitude) as positive or negative numbers with decimals and are displayed as y and x values, respectively, under Additional Properties.
x or longitude is positive to reflect East and negative to reflect West.
y or latitude is positive to reflect North and negative to reflect South.
Once the address is set, it is automatically added to the Additional Properties panel.
To enter the device location:
Open the Location tab under General in the Thing properties management console. This displays the default world map centered on Greenwich.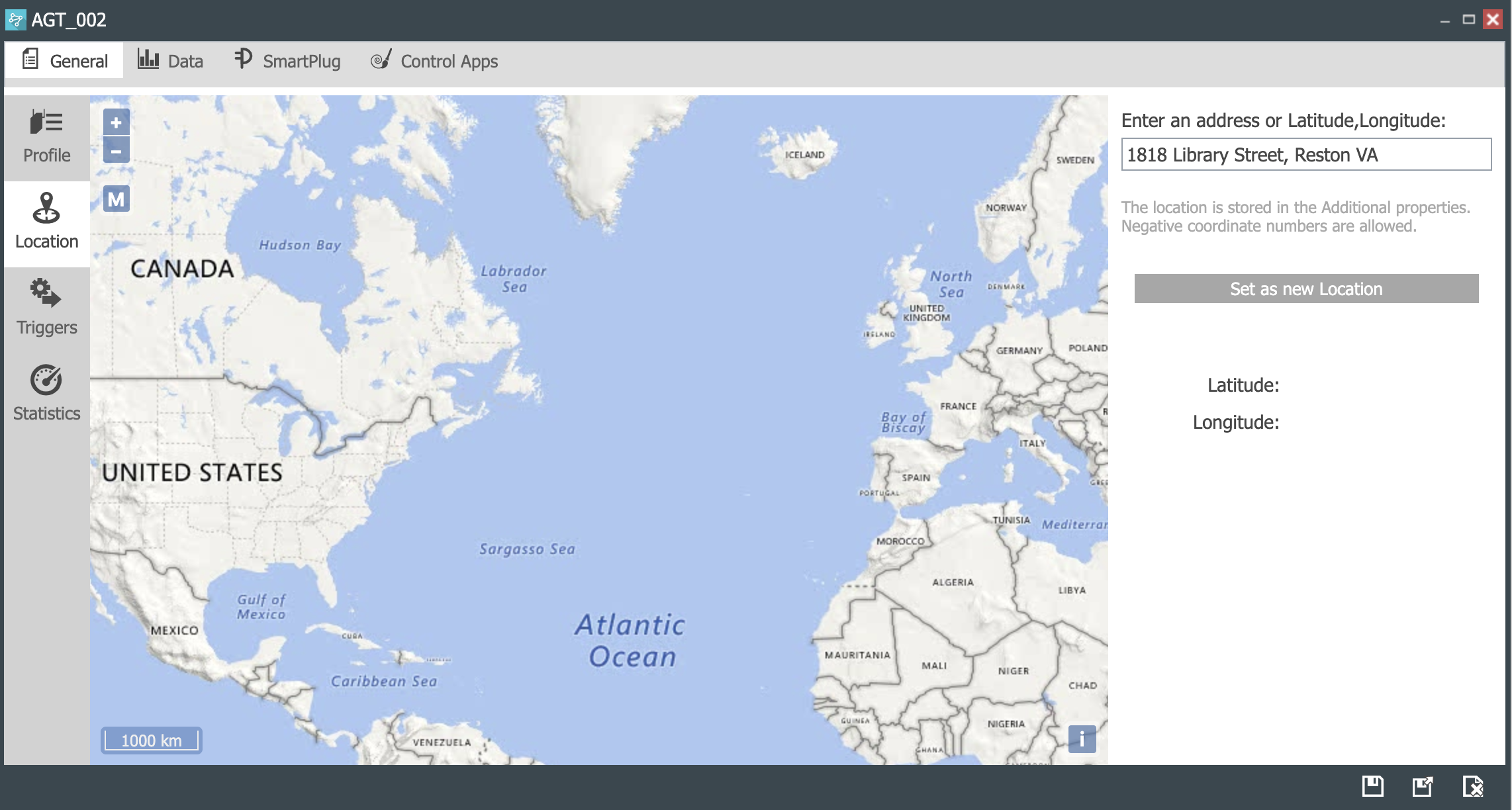 Enter and address, or latitude, longitude coordinates in the input field.

Click on Set as new Location. The location is then set, as shown below.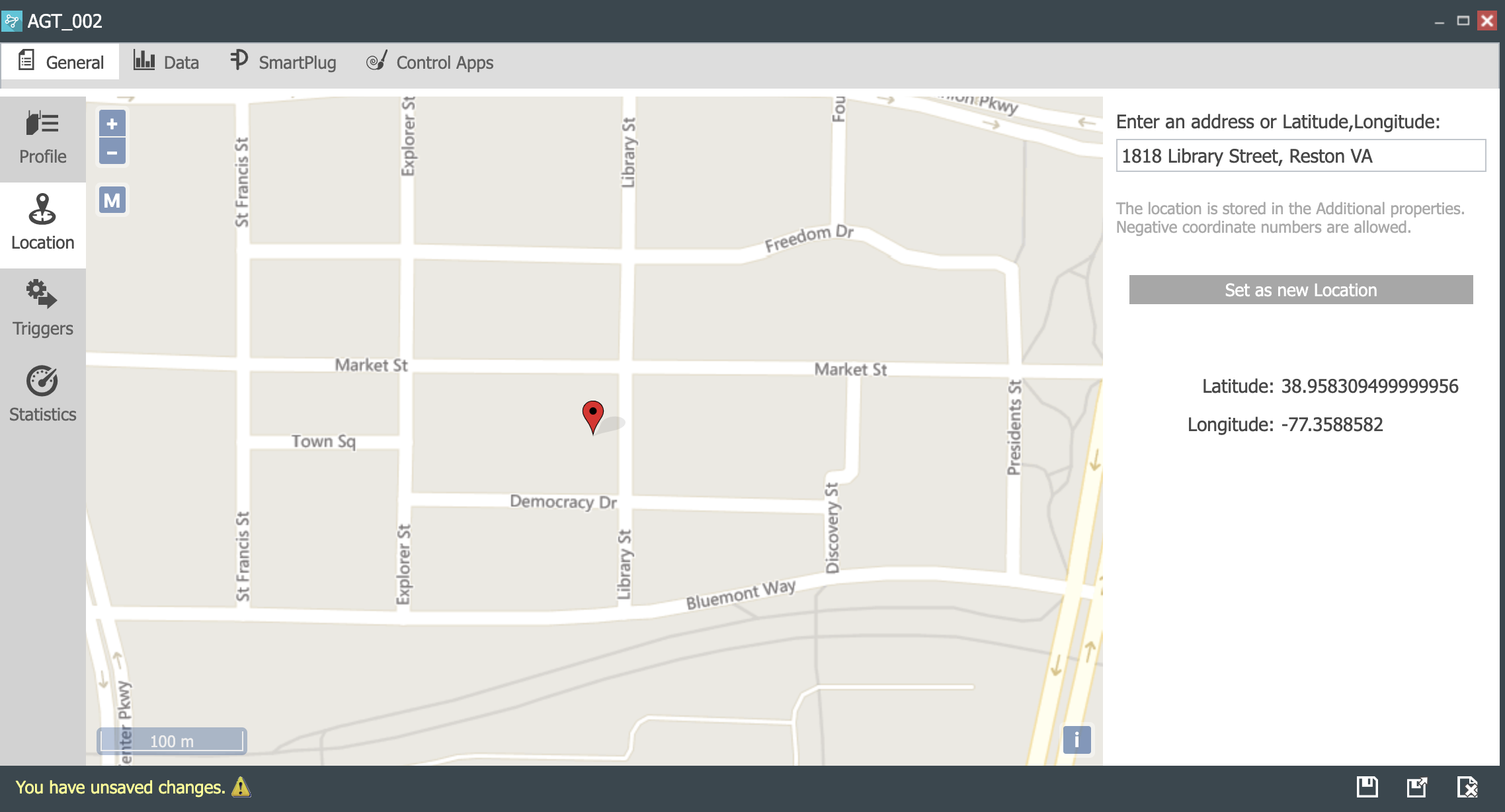 Click on Save to save the location.

Verify that the location property was added to Additional Properties under Profile.
Notice that the UTC timestamp t of when the location was added is also set here and displayed under properties.